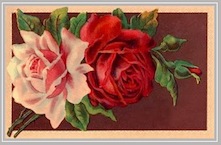 Jeannie Warren

Victim of Attachment Therapy as Teenager
Fort Worth, Texas


Note: This account has been gleaned from published and broadcast news reports. See the webography that follows for sources.

As a teenager, Jeannie Warren was under the treatment of Dr Robert Gross for more than a year. During that period, he beat her, threatened her and restrained her with "rage reduction therapy," an early name for Attachment Therapy (AT).

In April 1989, when she was 15 years old, Jeannie's mother committed her to a psychiatric hospital in Fort Worth, believing that therapy would help them get along better. In 14 months, she went through about 25 AT sessions.

"They held me down, he got this close to my face," she said during an interview with Cable News Network, putting her hand about a foot from her face. Then, she said, the doctor started screaming at her, saying, "You're not in control anymore, are you?" When she failed to respond, she says he jabbed his knuckles into her ribcage and twisted.

The sessions lasted three to four hours; the longest session she went through, according to documents filed in court, lasted five hours. A nurse at the hospital described bruises on Warren's rib cage that appeared after the sessions—swelling, purplish-red welts.

Warren was described as a rebellious teen whose adoptive mother hospitalized her because of a deep-seated resentment of her biological mother. Gross adds that Warren's early years were traumatic and included watching her biological mother shoot her father. She was hospitalized after she allegedly sexually abused one adoptive brother, went after another with a hatchet, and carved on her forehead.

In a videotaped deposition for the trial, Dr Gross maintained that "the object of the session was to stimulate the rage, not inflict any physical pain.…Sometimes the only way a person can get there, unfortunately, is through pain."

When Warren turned 19, she decided her history didn't warrant the treatment she got at the hands of Dr Gross, and she took after him—in court. A state judge in suburban Tarrant County eventually ruled in 1996 that Gross had indeed gone too far, and had committed assault and battery, as well as intentionally inflicting emotional distress. He awarded Warren more than $8.4 million in damages against Gross.

Opponents of AT hoped the judgment against Dr Gross would prompt the Texas Legislature at the time to ban AT statewide. It didn't, and still hasn't.

The Psychiatric Institute of Fort Worth, where Warren received her AT, has been closed, ensnared in a billing scandal that resulted in jail for some Texas psychiatrists, and has made Gross into a fugitive.

Dr Gross was an admitted follower of Colorado psychiatrist Foster Cline, a pioneer of AT who was admonished in 1996 by that state's Board of Medical Examiners for allowing treatments involving pain and verbal abuse.

"It always hurts me, but I do understand it, when I see negative things about some therapy this or that taken out of context," Cline told CNN when it reported the story in 1996. It actually works to break down children's defenses, he went on. "They start sniffling, and then they snuggle in, and if they're older and can talk they say, 'I'm sorry, I know I'm doing these things, I don't know why.' It's just sweet," he said.

But child psychiatrist Dr David Waller of the University of Texas Southwest Medical Center wasn't buying it back in 1996. "Unfortunately," he told CNN, "I think it just reenacts some of the difficulties, in terms of producing a lot of anger, and sometimes perhaps causing more distress."

Warren said she finally figured out that Gross wanted her to say she was angry with her birth mother. When she finally said it, the sessions stopped. But she continued to suffer flashbacks and nightmares for years afterwards.

Now a mother herself, Warren reportedly has not seen a penny of the $8.4 million. Two other unidentified former patients have also gotten multi-million dollar civil awards for similar treatment at the hands of Gross

Psychiatrist Robert Hadley Gross fled the country as a federal grand jury indicted him on mail-fraud and other charges, part of a billing scandal that rocked Texas psychiatry in the mid-1990s. His flight from prosecution also contributed to losing a judicial judgment of $8.4 million to Jeannie Warren.

By the time Gross went into hiding he was facing twenty years in prison and more than $1 million in fines. He was finally returned from the UK to the United States where, in a plea bargain, he was sentenced to a year and a day in prison to be served concurrently with his six-month sentence for criminal contempt of court.


Webography