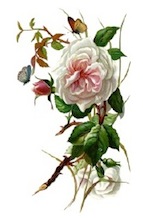 Jessica Hagmann

Victim of Attachment Therapy
Prince William County, Virginia
Killed August 11, 2003, at age 2 years 7 months





Note: The following account has been prepared from press reports, personal interviews, trial transcripts, and other public records.

Jessica Albina Hagmann was a Russian adoptee killed at age 2 years, 7 months, on August 11, 2003 in Prince William County, Virginia. Her adoptive mother of eight months, Patrice Lynn Hagmann, 35, entered Alford pleas to charges of felony child abuse and involuntary manslaughter and was sentenced to five years of probation for accidentally smothering her child.

Patrice Hagmann claimed that Jessica had violent tantrums of long duration, and that she was only trying to control and "calm" Jessica during one of her tantrum with "holding therapy," a method she learned from the book Holding Time (Martha Welch, MD), wrapping her arms and legs around the child.

The police also found the book Help for the Helpless Child [sic] in the home. (It seems likely that the title of this book was Help for the Hopeless Child, a self-published book by Attachment Therapist Ronald S. Federici which illustrates a particularly dangerous form of prone restraint.)

Assistant Commonwealth's Attorney Claiborne T. Richardson II insisted, "In order to cause this death, [Patrice Hagmann] had to be placed upon the body [so Jessica] couldn't get any air for a period of time after she went limp." The prosecution argued that a mere basket hold would not have killed Jessica and asked the court to sentence Hagmann to 14 years in prison.

The autopsy report claimed Jessica weighed only 27 pounds at the time of death, and that she had multiple bruises all over her body. The cause of death was determined to be "smothering and mechanical asphyxia due to compression against an adult."


Webography

"County mother to be sentenced for death of child," by Daniel Drew, Manassas Journal Messenger, 21 Jan 2004. [Abstract]