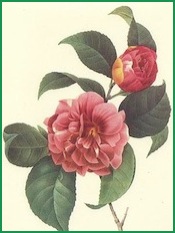 Roxanne Lee Heiser

Victim of Attachment Therapy
Liberty Hill, Texas
Rescued January 2000 at age 7





Note: This account has been gleaned from personal interviews and published news reports. See the webography that follows for published sources.

A 7-year-old girl, who had begged for food at school and was found rummaging through the garbage for scraps, has been adopted outside the family and her father and stepmother served two-year prison sentences for starving her.

Roxanne Heiser's father and stepmother, Joseph and Yevette Heiser, were convicted of criminal negligence in her treatment. Testimony showed the girl had been denied food and medical care.

"She has a great sadness to her," a social worker said at a pre-trial hearing when a state judge preliminarily directed that Roxanne and the couple's one-year-old daughter, Josette, be placed with a foster family rather than put them with relatives, and decided the Heisers should no longer be able to visit Roxanne.

After their conviction, the couple terminated parental rights in hopes of having the girls adopted by Yevette's brother, who lived in Florida. But the Texas Department of Protective and Regulatory Services instead placed them with adoptive parents in Texas.

The defense tried to assert at trial that a strep throat, rather than neglect, was responsible for the girl's wretched condition—a condition so bad that, according to court records, her stomach was distended from malnutrition.

Although Joseph Heiser had fought hard for custody of Roxanne, the girl's biological mother, Deborah Heiser, told the Associated Press that her former husband's interest in their rambunctious child was slight before their 1995 divorce. Deborah had retained custody initially but soon lost it to Joseph, who argued that his daughter was in unsanitary and unsafe conditions at his ex-wife's house.

Joseph Heiser then raised the girl alone until he remarried. Four months after Deborah Heiser relinquished her parental rights, the stepmother adopted the girl.

Heiser and his latest wife moved into a 10-acre homestead near Liberty Hill valued at the time as $331,000. Neighbors told the Associated Press that the Heisers kept two horses and had a swimming pool. According to court records, Heiser, who worked at Cypress Semiconductor, earned up to $86,000 a year.

But despite their comfortable life, the Heisers neglected their older daughter, authorities charged.

The girl weighed only 38 pounds when school officials, expressing concern for her health, called investigators three times the morning of 5 January 2000. She was taken that day to a hospital, where doctors determined she was in advanced stages of starvation.

Because of liver damage, a doctor said the malnutrition appeared to have lasted at least six months. The girl gained 17 pounds in a few months after being placed in a foster home, a prosecutor said. "There was nothing wrong with her that a little food didn't fix."

The Heisers's younger daughter showed no signs of malnutrition and did not have the scratches, bruises or cuts that covered her sister, officials said.

According to court records, the Heisers disciplined the older girl by having her stand outside and hold 3-1/2 pound weights with her arms extended. The girl told investigators she would hold the weights for 10 minutes at a time — 20 minutes if she wanted dinner.

Yevette Heiser admitted on the stand that the couple was familiar with the writings of Attachment Therapy (AT) "therapeutic parenting specialist" Nancy Thomas, and the defense planned on calling a Thomas cohort and prominent AT advocate, Terry Levy of Colorado, as an expert witness. Levy was present at the trial and reportedly prepared to testify, but the prosecution was prepared to challenge his credentials. For some unrevealed reason, he was not put on the stand.

The jury finally convicted the pair of negligence and sentenced them to the maximum two years' imprisonment. They were released after serving their full terms.

Webography

"Parents charged with denying food, medical care to 7-year-old," by David Hafetz,

Austin American-Statesman,

11 Mar 2000, p B1

"Starved girl will stay in foster care, judge rules," by David Hafetz,

Austin American-Statesman,

23 Mar 2000, p B1

"Publicity pushing child-starving trial to Comal County," by Monica Polanco,

Austin American-Statesman,

Apr 2001

"Emaciated girl's parents on trial," by Monica Polanco,

Austin American-Statesman,

18 Apr 2001, p B1

"Jurors get look at girl's decline," by Monica Polanco,

Austin American-Statesman,

19 Apr 2001, p B1

"Gym teacher tearfully recalls girl's hunger," by Monica Polanco,

Austin American-Statesman,

20 Apr 2001

"Parents asked school not to give girl food," by Monica Polanco,

Austin American-Statesman,

21 Apr 2001, pp B1,B3

"Testimony assailed in child-starving trial," by Monica Polanco,

Austin American-Statesman,

24 Apr 2001, p B3

"Viewer: Heisers doted on starved girl's sis, not her," by Monica Polanco,

Austin American-Statesman,

27 Apr 2001, pp B1,B8

"In court, Heiser daughter says parents mistreated her," by Monica Polanco,

Austin American-Statesman,

28 Apr 2001, p B1

"Daughter not starved, her mother testifies," by Monica Polanco,

Austin American-Statesman,

1 May 2001, p B1

"Mother concedes mistakes in raising malnourished girl," by Monica Polanco,

Austin American-Statesman,

2 May 2001, pp B1,B3

"Doctor suggests illness caused girl's weight loss," by Monica Polanco,

Austin American-Statesman,

3 May 2001, pp B1,B7

"Father of emaciated girl says he is responsible, not culpable," by Monica Polanco,

Austin American-Statesman,

4 May 2001, pp B1,B6

"Deliberations begin in Heisers' trial," by Monica Polanco,

Austin American-Statesman,

8 May 2001, pp B1,B7

"Parents found guilty of negligence," by Monica Polanco,

Austin American-Statesman,

9 May 2001, pp A1,B1

"Couple get 2 years in jail, fine for neglecting daughter," by Monica Polanco,

Austin American-Statesman,

10 May 2001, pp B1,B6

"Heisers waive parental rights to daughters," by Monica Polanco,

Austin American-Statesman,

7 Jun 2001, p B3

"Jailed mother sues over daughters' care,"

Austin American-Statesman,

12 Oct 2001