Victims of Attachment Therapy and its Parenting Methods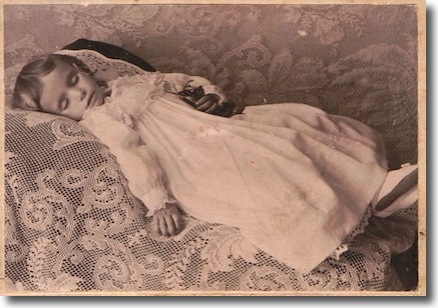 "Attachment Therapy is the worst quackery in our nation today. To our most vulnerable children — adoptive, foster and minority children — 'Attachment (Holding) Therapy' and 'Therapeutic Parenting' means nothing less than a childhood of relentless torture. How is inflicting fear, pain, humiliation, bizarre notions of reality, threats, forced intimacy, and isolation from friends and family — how is all this expected to lead a child to trust, love, and be happy? We do know it has led to death."

— Linda Rosa, RN



Attachment Therapy/Parenting is considered an extraordinarily dangerous practice

Attachment Therapy/Parenting is scientifically baseless and useless; it is not guided by research or ethical guidelines. Children are often subjected to Attachment Therapy/Parenting in lieu of a sound diagnosis and possibly effective treatment of their real problems, if any. This abusive treatment can lead to continued or escalating problems with the potential for horrific outcomes in the long run.

It is emotionally and physically abusive, and therefore risks leaving damaged children in its wake.

It invariably involves psychologically and/or physically-enforced coercive restraint as therapy. Some forms of restraint are exceedingly dangerous and have been associated with numerous deaths.

It mischaracterizes and demonizes the children Attachment Therapists diagnose with their unvalidated and unrecognized diagnosis of "Attachment Disorder." Common myths include: 1) these children do not experience physical pain, 2) these children may be satanists or come from satanic ritual cults, 3) they have repressed memories of abuse and suppressed "infant rage," and 4) without Attachment Therapy, these children will become psychopathic killers.

Its practices inure caregivers to the suffering of their children during "treatment" so that caregivers more readily slip into a frame of mind where they can and do "go too far," inflicting physical injury, or even causing death.
Some horrific cases of child abuse and death, associated with Attachment Therapy and the parenting methods allied with it, have come to light over the years. Children have suffered and died. Their adoptive and foster parents have lost custody or faced criminal charges. Few therapists have lost their licenses; only two were given prison sentences.

Below is an alphabetical list of some of the known abuse and death cases, linked to summaries prepared from journalistic and other public sources. A chronological list is further below.

S. M. Abbott, 5, stepchild, rescued August 1994, Benton County, Minnesota

Alzoubaidi infant, 6 months, rescued, attempted murder by mother, 16 Oct 2018, Sioux Falls, SD
Kathryn Amon, 9, Russian adoptee, relinquished 2007, North Carolina
Ksenia Antonova, 17, Russian adoptee, not rescued, Cherokee County, Georgia
Angie Arndt, 7, foster child, killed 25 May 2006, Rice Lake, Wisconsin
"Sasha" Bignell, 11, adopted, then abandoned in Ukraine; brought back to Minnesota, April 2005

Boy, 12, attempted suicide (therapist Kali Miller), court documents, Sep 2013, Portland, Oregon
Ashley Bunch, 15, adopted, suicide 28 January 2008, Seattle, Washington

Cheatham adopted children, 3 girls and 1 boy, ages 6-12, rescued 8/7/18, Farmington, Missouri
Corbin Adoptees, 7, 8, 10 and 12, rescued 2009, Fond du Lac, Wisconsin

Chritton girl, 15, stepchild, escaped 14 Feb 2012, Madison, Wisconsin

Nathaniel Craver, 7, Russian adoptee, killed 25 August 2009, Dillsburg, Pennsylvania
"Dallas," 5, bio child, rescued, 2001, Denver, Colorado
Ms E, Adult, treatment ended 2006, Auckland, New Zealand
Engstrom Girl, 13, stepchild, rescued 16 January 2007, Oshkosh, Wisconsin
Christopher Forder, 8, adopted, killed 24 November 2004, Kitsap County, Washington

Fry children, 8 and 9yo, adopted from Ghana, rescued 30 Jan 2018, Osceola, Iowa
Alexis Glover, 13, adopted, killed January 2009, Manassas, Virginia
Jessica Hagmann, 2 yr 7 mo, Russian adoptee, killed 11 Aug. 2003, Prince William Co., Virginia
Hansen Adoptees, 4 and 5, rescued February 2002, Saratoga Springs, Utah

Headrick children, 4 adoptees and 1 bio daughter, rescued August 2018, Melvina, Wisconsin
Hepple Children, 13 and 10, escaped and rescued June 2007, Valencia County, New Mexico
Nina Hilt, 2, Russian adoptee, killed July 2005, Manassas, Virginia
Brooklyn Holcomb, 5, stepchild, killed 17 January 2007, Princeton, West Virginia
Dennis Merryman (Denis Uritsky), 8, Russian adoptee, starved to death 22 Jan. 2005, rural Harford, Maryland
Rhoten Girl, 13, adopted, rescued May 2008, Edwardsville, Missouri
Andrea Swenson, 13, Austrian adoptee, adoptees, suicide 9 November 1990, Evergreen, Colorado

Terry children, 4 adopted sisters, rescued 12 Apr 2016, Wasilla, Alaska
Jeannie Warren, adopted, sued therapist at age 19 in 1993, Fort Worth, Texas

Girl, 5, molested by David Weisbarth (100 years prison 7/2018) he claimed girl had "RAD," Great Falls, Montana

Benjamin Yhip, 33 months, adopted from Taiwan, died 19 April 2012, Oroville, California
Cases suspected of being linked to Attachment Therapy/Parenting:


•
Hana Williams
, 13, adopted, killed 11 May 2011, Sedro-Woolley, Washington
•
Sabrina Ray
, 16, adopted, found dead from starvation 12 May 2017, Perry Iowa

•
Maliya Garcia
, 5, adopted, killed 21 December 2016, Redmond, Oregon
•
Alex Gervais
, 18, foster child, suicide, 2017, Abbotsford, British Columbia, Canada
•
Combs case
, 4 foster children, 1 adopted, September 2018, Indiana
•
Jorg case
, 2 adopted girls, 11 and 13, rescued 2014, Peoria, Arizona
•
Helton Case
, 8 adoptees, starved & confined, rescued June 2018, New Braunfels, Texas


For Firsthand Accounts by Survivors of Attachment Therapy, go
here
.
The above list of survivors and victims is duplicated below, but in chronological order: