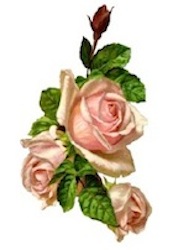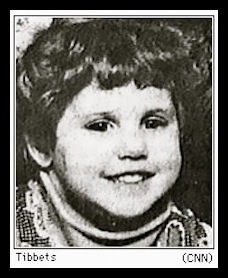 Krystal Ann Tibbets

Victim of Attachment Therapy
Midvale, Utah
Killed July 1995 at age 3







Note: This account has been gleaned from published news reports. See the webography that follows for sources.

Despite his professional training as a registered nurse, he did not notice that his adopted daughter had stopped breathing while he was performing a commonly used AT technique in 1995. He subsequently served a full 5-year prison term for her death.

"It makes me sick to my stomach to even think that I did this," Donald Tibbets, a former registered nurse, told the Salt Lake Tribune.

What Tibbets did was what he says he and his wife had been taught to do — performing as "co-therapists" — by Attachment Therapy (AT) practitioner Lawrence VanBloem and the Family Attachment Center (later to become the Cascade Center) in Orem, Utah. He was taught to lie across his 3-year-old adopted daughter, Krystal — who weighed only 35 pounds — in what is known in AT circles as "compression therapy," and to push his fist into her abdomen, which is one technique of "visceral manipulation" (VM). Both VanBloem and Tibbets's ex-wife have denied his allegations, according to court records.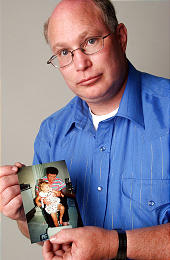 Donald Lee Tibbets in 2002
[Photo: Deseret News, by Jeremy Harmon]


On 7 July 1995, Krystal defied Tibbets, so he laid her down in the hallway of the family's Midvale, Utah, home. According to transcripts, Tibbets pushed his fist into the girl's stomach for 15 minutes. During the session, Krystal vomited before she stopped breathing. She died the next day in a hospital.

In prior VM sessions, Tibbets told the Deseret News, Krystal would scream, lose bowel and bladder control, and even vomit. Tibbets said he wrongly believed that she had "shut down" when she stopped screaming. "By the time I realized she was in trouble, it was too late," he said in an interview with the Salt Lake Tribune.

A medical examiner concluded that Krystal died from suffocation and had blunt force trauma to her abdomen. The death cost Tibbets his marriage, his family, his profession, and his freedom for a time.
AT advocates claim that Tibbets is a man just trying to shift the blame for his misdeeds. Tibbets, who already has served the full 5-year sentence he was given, denies that. "I'll always have pain. I still go though a lot of pain," Tibbets told the News, adding that the guilt he went through in prison was immense. He told a legislative committee shortly after being released from prison that he accepts his errors and guilt for what he did to Krystal. He says he seeks now to assure that others, especially those seeking to escape responsibility, will not do things that lead to another death.

"I blame the therapist for continuing to be irresponsible in teaching this [AT], knowing what happened to Krystal and now [that] it's happened to somebody else," Tibbets added.

Webography

"Man knows perils of holding therapy," by Geoffrey Fattah,

Deseret News,

15 Jun 2002.

"Man seeks ban on therapy he used on daughter," by Jacob Santini,

Salt Lake Tribune

, 29 Sep 2002, p A6